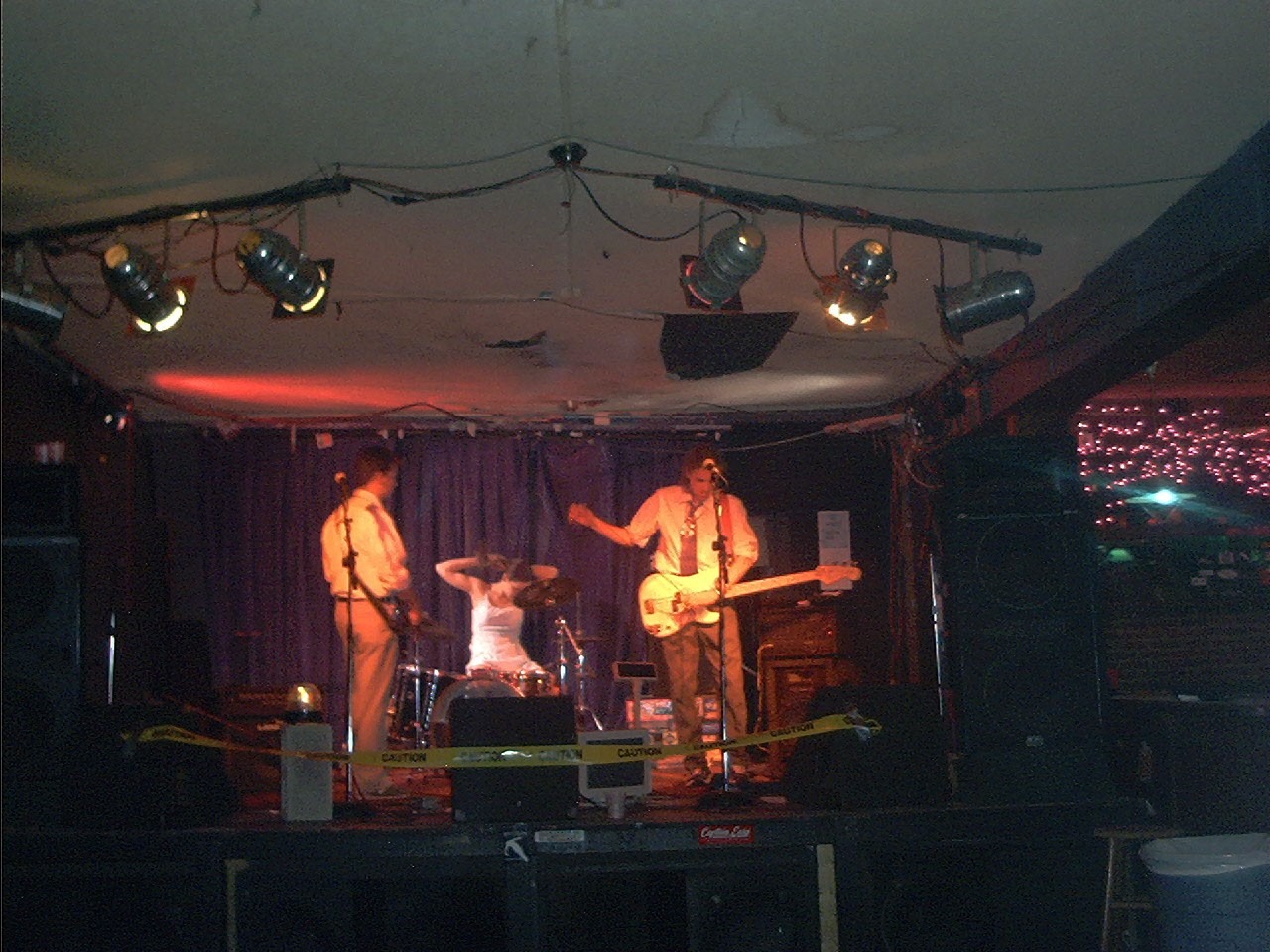 Damitol @ New Brookland Tavern, May 19, 2001. Note the large monitor speaker. John is less than an hour away from landing on top of it with great force. Photo by Eric Group.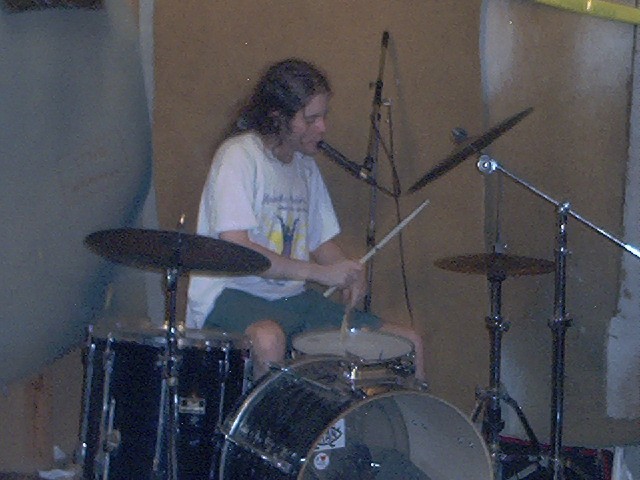 He sings, he dances, he plays drums, he stands on his head. Jason Mullinax rocks the Millard Fillmore Ranch. Photo by Eric Group.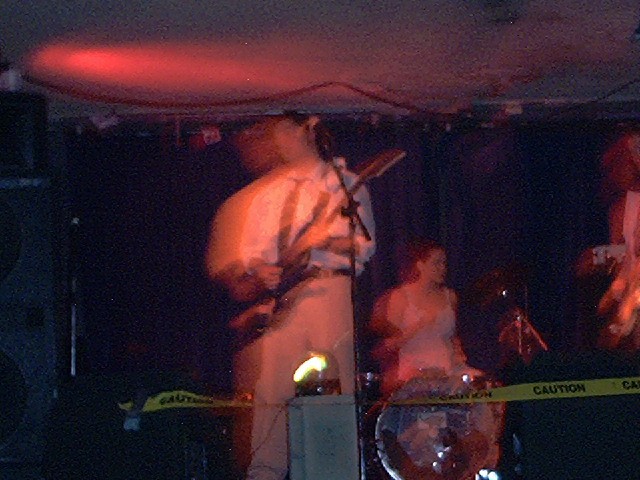 Spencer's inner demon attempts to break free while he is distracted by a wailing guitar solo. Photo by Eric Group.

Mandible group shot, May 2001. From left to right: Jason Mullinax, John Albrecht, Michael Coleman, Spence Madsen, Jason Tremblay. Photo by Eric Group.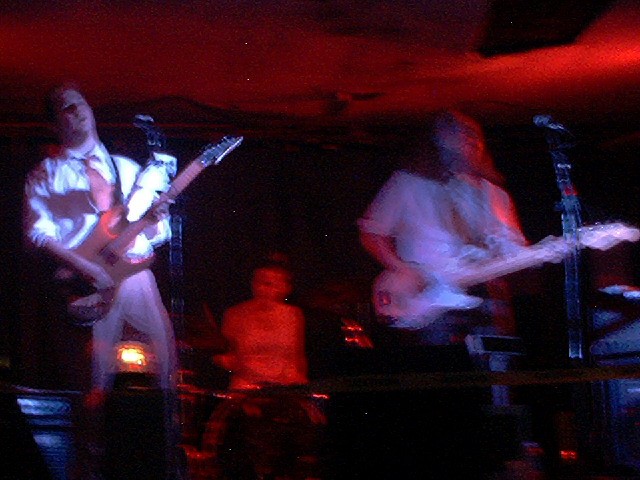 Damitol gets psychedelic at New Brookland Tavern. Yup, Eric Group took this one, too.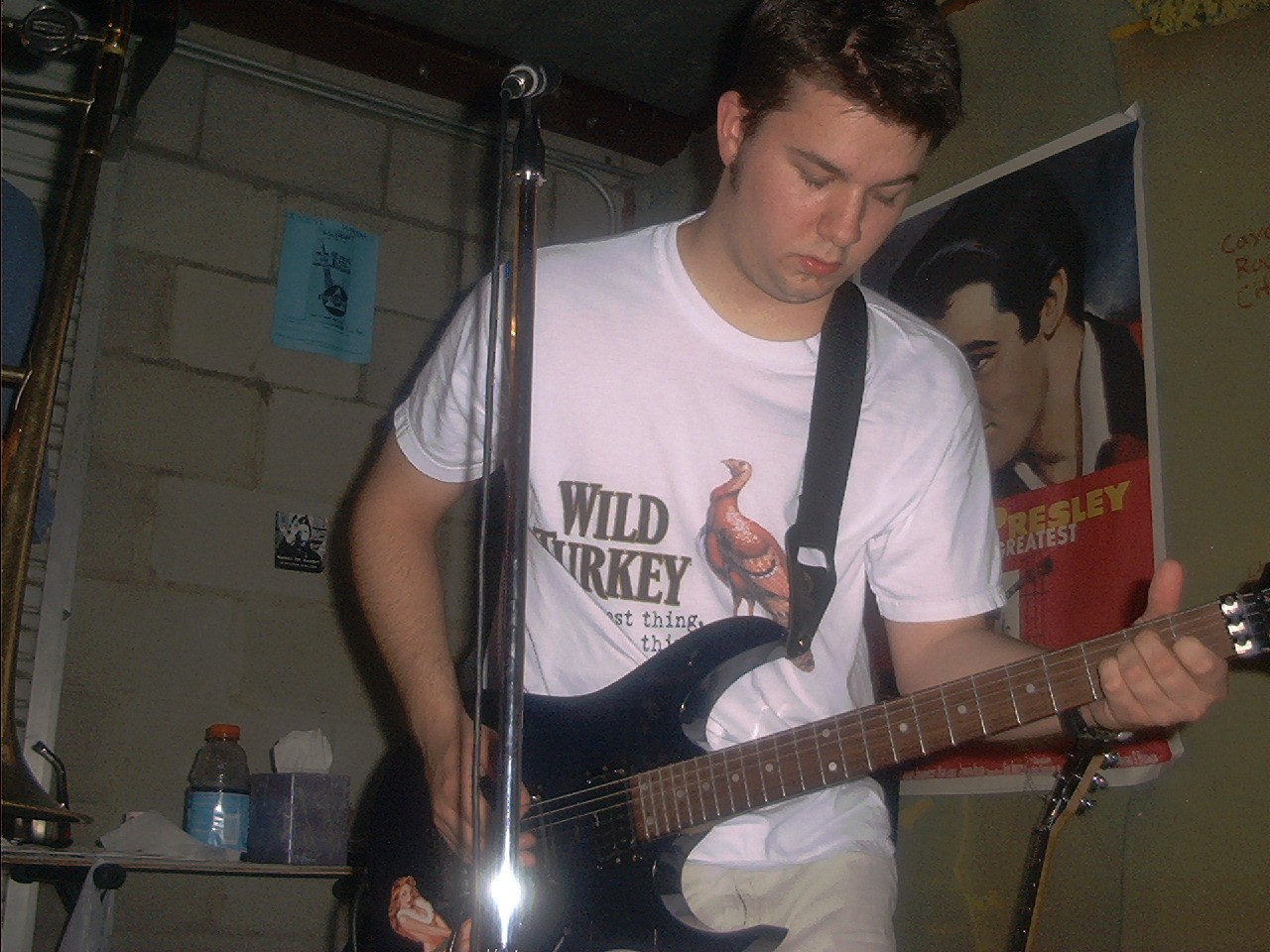 Here we see Spencer Madsen in a rare moment. He is playing the guitar, but he does not have on his "rock face" (see above photo for the "rock face"). Photo by Eric Group.